The Porsche 911 GT Hot Laps
Ready for an adrenaline rush? Put your helmet on, strap on in the passenger seat and let a pro driver show you what the Porsche 911 GT is capable of for 2 exhilarating laps.
*Must be 15 years of age or older to ride along. Those under the age of 18 must have both parents present to sign our Minor Waiver.
---
Description of Experience
2 laps as a passenger of the Porsche 911 GT car with a Professional Instructor Driving
Use of helmet with intercom and head sock
Access to Dream Racing™ Lounge
Open Coffee Bar, Snacks and Wi-Fi
This package does not include the classroom and simulator session as well as no transportation  is provided. Total time is about 30 min.
---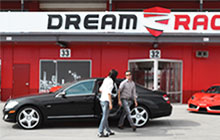 Step 1
- Transportation
When you arrive at Dream Racing, one of our hostesses will greet you and assist you in the registration process.
Step 2
- The Hot Lap Experience
Buckle in and hold on for the time of your life. You will be the passenger for two amazing laps around the track driven by a professional instructor who has the skill, knowledge and lack of fear that you wish you had.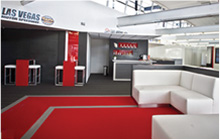 Step 3
- Cool off in our Lounge
After the adrenaline subsides, relax and unwind in our Dream Racing Lounge with its open coffee bar, selection of snacks, and wi-fi. If you have purchased the onboard video prior to your driving experience you'll be able to view it at this time in the lounge.
Our Covid-19 Policy
We are closely monitoring the guidance of the World Health Organization and the Centers for Disease Control regarding the spread of the virus.  Our focus is to ensure we meet customer needs in connection with their participation in the driving experiences while doing our part to help keep you, our employees, and our communities safe.
Consistent with CDC guidelines we no longer require the wearing of a mask or physically distancing if you are fully vaccinated.  If you are not, you will be required to wear masks while on the premises or participating in any driving experience.
Our Staff will continue to greet guests with applicable social distancing and a contactless introduction.  We have also asked our staff to limit physical interactions including refraining from taking photos with the guest's camera or mobile phone.
Specific to the driving experiences:
We enhanced the techniques used to clean our vehicles before and after each experience.  In particular, we are paying special attention to interior customer touchpoints such as seats, steering wheels, door handles and other hard surfaces.
We do not require wearing our racing suits during the driving experiences. However, note that if worn, the suits provided to you will have been laundered prior to each use.
The classroom session, demonstration laps and simulator sessions remain optional.